Project Blitz is changing this year.  There will not be any clean-up dates designated by Brightside. Instead, it is up to the Block units, neighborhood organizations and other community groups to designate their own date for their neighborhood clean-up. The purpose is to get back to the original intention of Blitz and that is for people to get together to clean up the alleys, streets and vacant lots in their neighborhood. 
To participate, download the Blitz 2014 Registration Form.  Step by Step guidelines can be found on the Project Blitz Service Page.
Brightside St. Louis (formerly Operation Brightside), the region's oldest and most comprehensive not-for-profit cleaning and greening initiative, enriches and beautifies St. Louis by restoring, maintaining and growing the community landscape.
Cleaner neighborhoods make people feel safer. Cleaner, greener communities result in higher property values. Attractive areas invite investment, including new homes and commercial enterprises.
Contact Information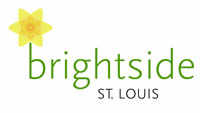 Phone: (314) 772-4646
Fax: (314) 772-7444
Hours:
Monday - Friday
8:30am - 5:00 PM
Address:
4646 Shenandoah Avenue
St. Louis, Missouri 63110
Corner of Kinghshighway and Vandeventer, across the street from Kinghshighway branch of the St. Louis Public Library.  Street parking available.
Get directions to this address

External Website:
http://www.brightsidestl.org/