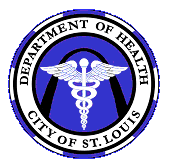 An emergency can happen at any time. Now is the time to prepare. Starting now will protect you and your family in the future. The State of Missouri has developed a program called Ready In 3 to help you get ready. The program includes 3 steps:
Create a plan for you, your family and your business.
Prepare an emergency supply kit for for your home, car and work.
Listen for information about what to do and where to go during an actual emergency.
               For additional information on Ready In 3 link to: http://health.mo.gov/emergencies/readyin3