Cherokee Street International Farmers Market
Come see us Fridays from 4-7pm in south St. Louis at the corner of Cherokee and Texas
Published: 08-02-2012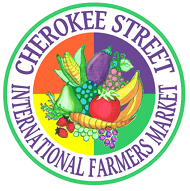 The Cherokee Street International Farmers Market is an outdoor international farmers market. This farmers market provides fresh, affordable and culturally unique produce. The Cherokee Farmers Market has a special emphasis on farm produce grown locally by immigrant farmers and neighborhood gardeners.

Located in the heart of the revitalizing and culturally diverse Cherokee Street historic district, the Cherokee Street International Farmers Market, this summer, will feature diverse farmers and food.

The Cherokee Street International Farmers Market aspires to be the melting pot of farmers markets--bringing together neighborhood, refugee and regional farmers. This outdoor open air market brings healthy and local food to south St. Louis. From Asian greens to heirloom tomatoes, hot peppers to eggplant, baked goods to comidas deliciosas, the Cherokee Market hopes to lead you down a path of culturally diverse foods and traditions!

******************************************************************
Cherokee Street International Farmers Market
PO Box 2185, St. Louis, MO 63158
www.cherokeemarket.org


Cherokee Street International Farmers Market has officially moved into their location off Cherokee and Texas. This past Friday,  the Cherokee Garden and four other vendors were out selling produce, homemade tamales, drinks, flowers and honey.

Will Work for Food; a local couple who have gardens through the city and county were out selling their produce for the first time this season.  Their tomatoes, cucumbers, jalapeños, and herbs were all harvested from their garden in Sunset Hills and at their garden on Cherokee and Iowa.

The Maplewood and Richmond Heights Middle School Garden and Bee Club was selling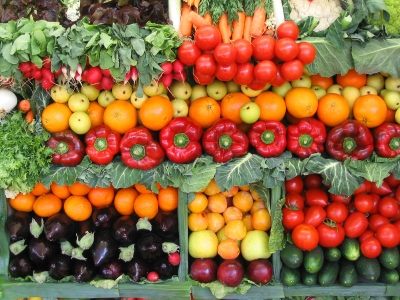 honey, ornaments, soap and lip balm, all procured from the MRH schools' apiary.  The MRH Garden also provided a number of fresh vegetables including corn, tomatoes and green beans.

Tamale Time was out selling peach tamales with vanilla ice-cream from I Scream Cakes, black bean tamales and Qbucha had homemade lemon and plain kambucha.

Representatives from the International Institute's Global Farms were out selling, as well as City Roots and Fruits. Both vendors had a large variety of flowers and vegetables.
More Stories
As designated by the American Veterinary Medical Association (AVMA), the week of May 19th-May 25th marks National Dog Bite Prevention Week.
Projects receive a two-year land lease and $5,000 seed money
National Police Week, house tours, festivals, service projects, Annie Malone Parade and more!